The Islamic Republic of Mauritania has been a FiTI Candidate country since December 2018.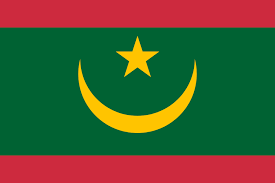 Mauritania is renowned for its abundant and diverse fisheries resources. Nearly 600 fish species have been inventoried, of which more than 200 are commercially exploitable. The importance that marine fisheries play for Mauritania in fulfilling the economic, employment, food security, and nutrition needs of its people cannot be underestimated.
| | |
| --- | --- |
| Commitment to implement the FiTI: | 3 February 2016 |
| FiTI Lead Ministry: | Ministry of Fisheries and Maritime Economy |
| FiTI National Lead: | [Currently vacant] |
| Head of FiTI National Secretariat: | Mr Lamine Camara |
| Contact within the FiTI International Secretariat: | Mr Mansor Ndour |
---
Candidate application
The FiTI International Board approved Mauritania's Candidate application on 13 December 2018 during its 5th Board meeting.
---
FiTI Reports
Mauritania's next FiTI Report, covering calendar year 2022, is due by the end of 2023.
---
Validations
The FiTI International Board has recognised Mauritania's efforts to implement the FiTI Standard with a score of 'meaningful progress' in the first validation of the country; time frame: December 2018 until March 2022.
The 'meaningful progress' score means that Mauritania, for now, remains a FiTI Candidate Country. As part of its Compliance Statement, the FiTI International Board has issued five corrective actions for Mauritania to undertake which, if properly addressed, will see the country progress to the status of a FiTI Compliant Country. The Board will review the implementation status of these corrective actions during the next validation of Mauritania, which is scheduled to start in June 2024.
---
Relevant posts