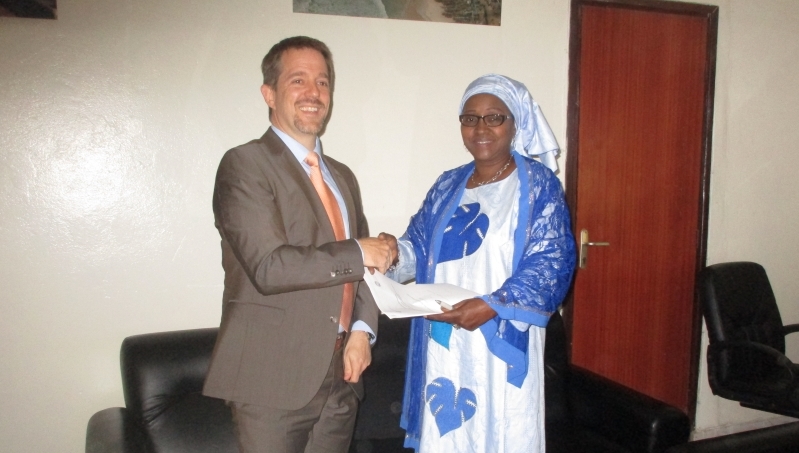 DAKAR/BERLIN, 18 May 2016. Efforts to enhance sustainable fisheries are stepping up in the West-African region, after the Sub-Regional Fisheries Commission (SRFC) and the International Secretariat of the Fisheries Transparency Initiative (FiTI) signed a partnership agreement to promote transparency and participation in fisheries.
"It is the objective of the SRFC to work towards sustainable exploitation of the marine resources on the coast of the sub-region. All our member states share significant fish stocks and making fisheries management more sustainable in the sub-region is dependent on the efforts of all members. It is an extremely positive sign that Senegal and Mauritania have already committed to engage in the FiTI, and now we want to ensure that the rest of the SRFC follows their leadership," said Ms. Marième Diagne Talla, Permanent Secretary of the Sub-Regional Fisheries Commission.
Based on the common goals of the SRFC and the FiTI to enhance transparency and participation in fisheries, and building on the regional mandate of the Commission, both parties committed to further the understanding, the promotion, the development and the implementation of transparency and participation in the seven member states of the SRFC: Cap Verde, the Gambia, Guinea, Guinea-Bissau, Mauritania, Senegal and Sierra Leone.
"The Sub-Regional Fisheries Commission is an important ally for the FiTI in West Africa. During the conceptual phase, the SRFC is already actively promoting the initiative in the sub-region and sensitizing the population to the importance of transparency in fisheries. Once the initiative transitions into its implementation phase, the Commission can have a major role in supporting the West African countries implementing the FiTI," said the Director of the FiTI, Mr. Sven Biermann.
By reaching out to all fisheries stakeholders in all SRFC member states, this partnership is supporting the formation of FiTI National Multi-Stakeholder Groups in countries willing to implement the initiative. Such groups, bringing together representatives of government, private sector and civil society, will help establishing a trust-based multi-stakeholder environment for collective action in favor of better fisheries management.