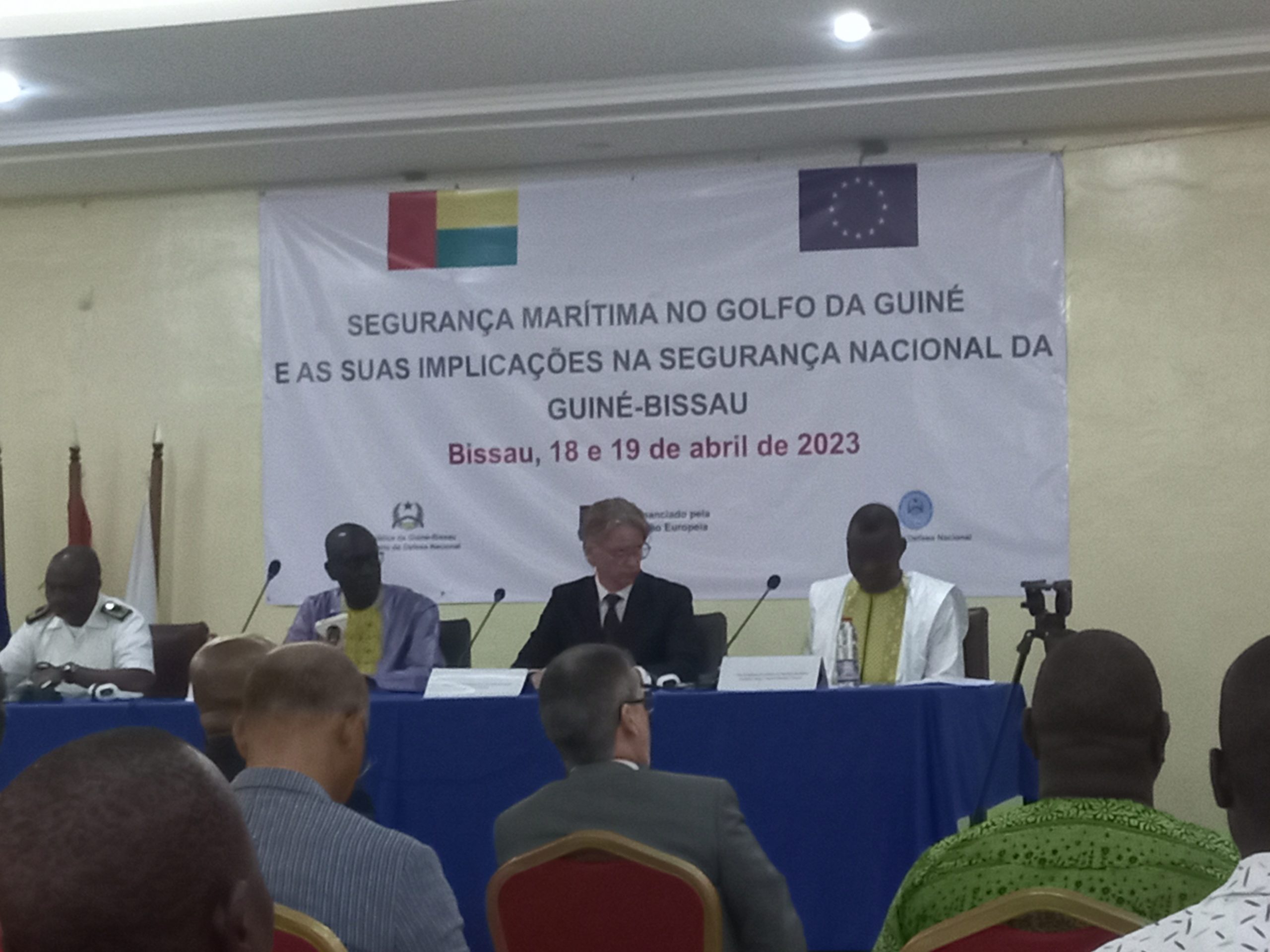 21 April 2023. The FiTI International Secretariat participated in a conference regarding Illegal, Unreported and Unregulated (IUU) fishing in Guinea-Bissau, organised by the country's Ministry of National Defense,
Several senior representatives participated in this two day event, including the Minister of the National Defense and Combatants of the Homeland of Guinea-Bissau, the President of the National Defense Institute and the Ambassador to the European Union.
The FiTI's Regional Coordinator for Lusophone Africa, Mr Delvis Fortes, emphasised throughout the event the important contribution of transparency in helping to prevent IUU fishing and improve overall fisheries management. As part of the discussions participants acknowledged that:
There is an urgent need for Guinea-Bissau to improve its governance in the fishing sector.
Such improvements in fisheries governance cannot happen without credible and up-to-date information, which is shared and understood by all the stakeholders.
Without transparency the capacity of national authorities to make decisions based on the best available data is diminished. So is the ability of non-governmental stakeholders to exercise effective oversight, demand accountability and engage in public dialogue.
The socio-economic impacts of IUU fishing on local communities can be particularly drastic. But in order to combat IUU fishing, national authorities must not only rely on a 'law enforcement' approach only.
In addition to various mitigating measures, the national authorities of Guinea-Bissau should also be using the transparency framework of the FiTI to provide access to information on their policies and activities to monitor and control fishing activities, as well as information on the outcomes of investigations.
Once such information is further combined with detailed data about its commercial fisheries, including a public registry of industrial fishing vessels, stakeholders will be enabled to obtain a comprehensive understanding of the challenges posed by IUU fishing and the adequacy of national responses.
According to Mr. Delvis "Guinea-Bissau would benefit significanlty from joining the Fisheries Transparency Initiative (FiTI), not only as a complementary approach to its endeavours to combat IUU fishing, but also to improve inclusive decision-making and public participation for its marine fisheries sector. We are therefore pleased to collaborate with national and international stakeholders in Guinea-Bissau in order to obtain a public commitment from the country's government to increase transparency in fisheries through the FiTI."