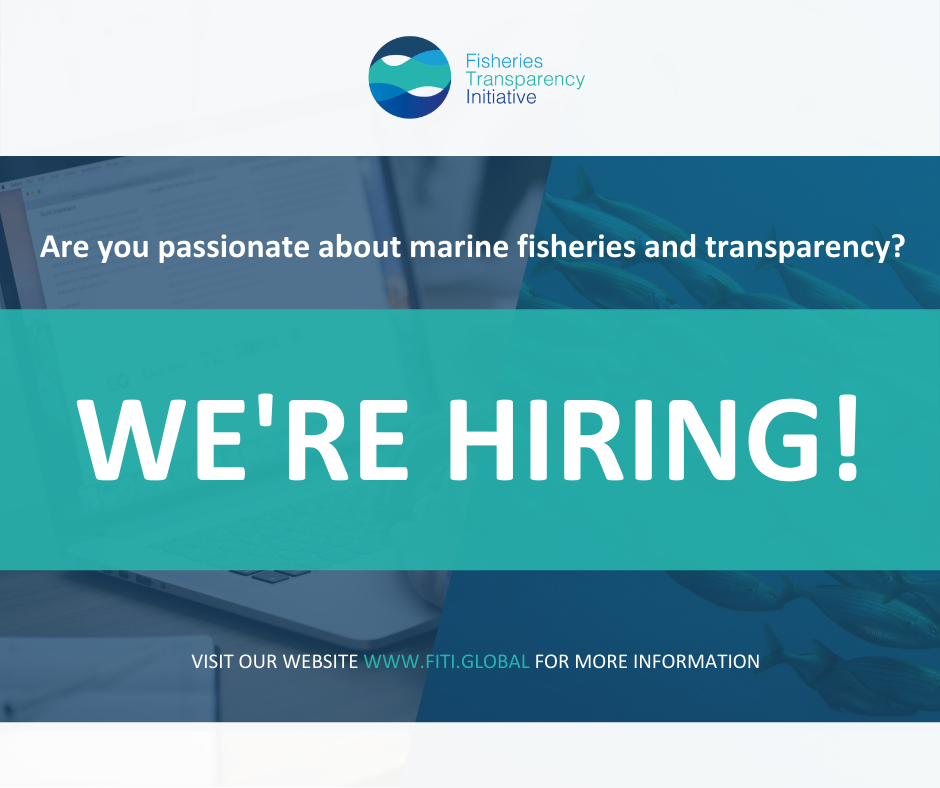 The International Secretariat of the Fisheries Transparency Initiative (FiTI) is looking for a Communications Officer to develop and implement communication strategies and campaigns related to FiTI implementations in Latin America.
This vacancy is a unique opportunity to play a leading role in supporting the growth of the FiTI in Latin America and to contribute to the global development of this initiative.
Daily tasks include generating ideas, creating content and providing general support to maintain a robust presence on social media channels and the Internet, while at the same time enhancing the FiTI's long-term global brand recognition within the region.
More information on this vacancy can be found here:
Candidates who meet the above requirements should send their CV as well as a cover letter (in English, max. 2 pages), explaining their motivation, why they are suited for the position and the expected salary by email to [email protected]. Please do not send any reference letters or transcripts.
Qualified female candidates are strongly encouraged to apply.
The deadline for application is 11 March 2022.
We are looking forward to receiving your application!