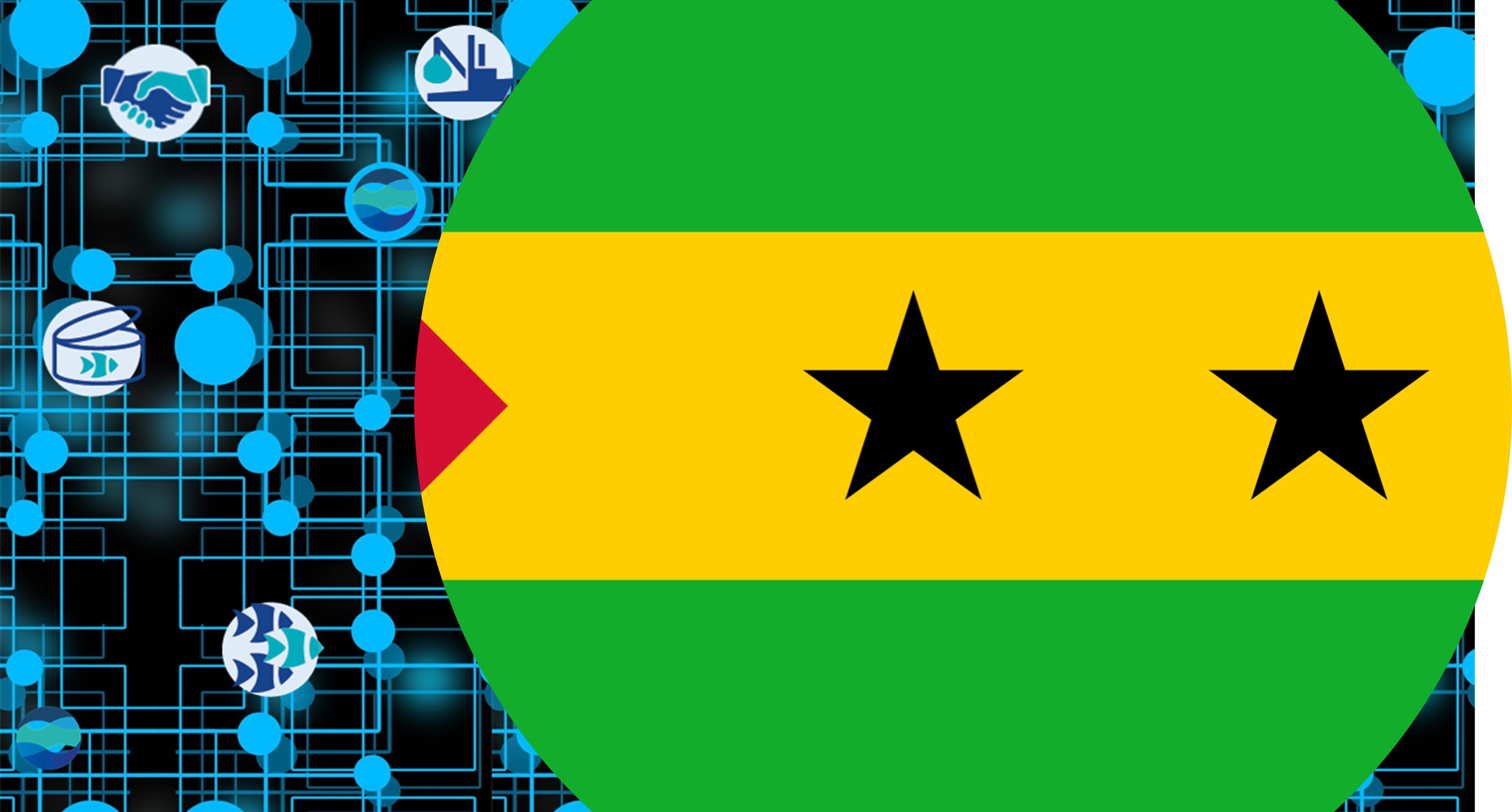 01 February 2022. Following the country's public commitment to join the FiTI in early January 2022, the FiTI International Secretariat announced today the start of its TAKING STOCK assessment for São Tomé and Príncipe. This comprehensive review of the type of information that is published on national government websites will provide a credible benchmark to demonstrate improvements over time, and facilitate the upcoming steps to support the process of São Tomé and Príncipe's accession to the FiTI can be completed in due time.
The TAKING STOCK – Online Transparency of Fisheries Management Information assessment is based on the 12 thematic areas of fisheries management laid out in the FiTI Standard, covering a total of 38 transparency elements regarding the country's marine capture fishery. This ranges from the publication of national laws, fisheries management plans, vessel registries, trade information, fisheries subsidies to beneficial ownership. The assessment will therefore provide São Tomé and Príncipe's stakeholders with a solid understanding of the types of information that is already published in the public domain (i.e. government websites) and where enhancement opportunities exist.
Endowed with an EEZ of 142,563 km², fishery is an indispensable resource for the small island nation off the western coast of Africa. São Tomé and Príncipe's fisheries sector employs more 3,000 fishers and many more in the post-harvest area. The sector does not only make significant contributions to livelihoods, but fish is also one of the main food sources in the country. Essentially, a great portion of the fish caught is distributed in local markets for consumption by its inhabitants.
Speaking of the benefits to be expected from this assessment, Mr Mansor Ndour, FiTI's Regional Coordinator for West Africa stated that "marine resources are finite and access to information is increasingly recognised as an important aspect of good governance in fisheries. Assessing whether information is freely available on government websites, whether it is up to date and easy to find will support the government of São Tomé and Príncipe and all interested stakeholders in this transformative journey in enhancing the availability and comprehensibility of fisheries management information."
The assessment results will be summarized in a report (in Portuguese), which will be accessible to the wider public by mid of 2022.
São Tomé and Príncipe joins several other countries that will under go such an assessment of online transparency of fisheries management information in 2022, including Peru, Ecuador, the United States of America, and Bangladesh. For more information, please click here.