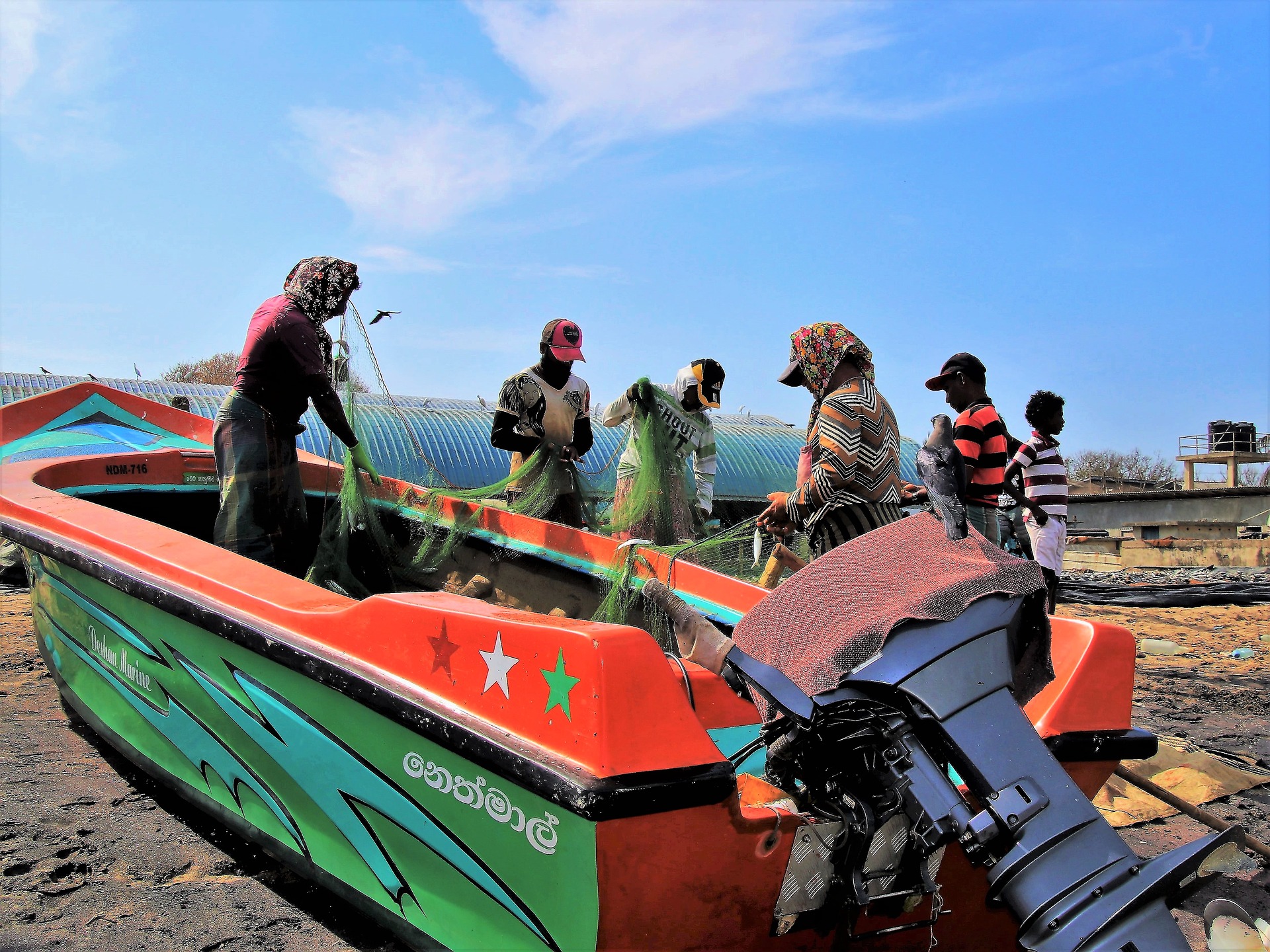 Small in scale, big in value. Today marks the launch of the International Year of Artisanal Fisheries and Aquaculture 2022 (IYAFA2022). On this occasion, our Technicial Advisor, Andre Standing, sat together with Nicole Franz from the Food and Agriculture Organization of the United Nations (FAO) for a quick interview.
Andre Standing [AS]: Next year will be a big year for small-scale fisheries. What is the FAO doing to help mark the first International Year for Artisanal Fisheries and Aquaculture (IYAFA 2022)?
Nicole Franz [NF]: Yes, it is going to be a busy year with lots of exciting events. I see it is as an opportunity to really amplify our messages on the importance of the small-scale sector. There are many regional celebrations that the FAO is supporting with our partners on small-scale fisheries. COVID-19 is still a major problem, and we hope that we can get back to social gatherings. The virtual meetings have been impressive, but we are all feeling fatigued with that now. I hope one of the biggest events for next year will happen in Rome prior to the next COFI (Committee on Fisheries). That will be in September 2022. A proposal is to have a dedicated two-day celebration with a lot of exchanges between different small-scale fisheries and aquaculture organisations and hopefully a big exhibition that will really illustrate the different values and functions of small-scale fisheries.
We are also working closely with various partners, including through the Too Big Too Ignore initiative to hold 5 regional congresses on small-scale fisheries. A big event will be managed by the IYAFA Committee for Central America, which will involve a conference focussing on decent work and social protection.
[AS] The Fisheries Transparency Initiative (FiTI) has recently published a new transparency briefing (so-called tBrief) that describes the importance of transparency for small-scale fisheries (SSF). One of the messages in that tBrief is that government information on the sector is often quite limited, which can contribute to marginalisation. We drew attention to some positive work that the FAO is involved in, including the 'Illuminating Hidden Harvests' report. How is that going?
[NF] Thanks. We read your tBrief! The Illuminating Hidden Harvests report follows up on a previous study undertaken by the World Bank, FAO and World Fish. That was a real eye-opener to many people on how poor statistics on the small-scale fisheries are. This updated study goes into a lot more detail. It has involved a lot of work in many different countries. We have new data covering 58 countries! COVID-19 has caused delays in getting this finished, but some key findings will be shared on the 23rd of November 2021. But it is also important to know that this is not just a one-off study. It is part of a long-term initiative. Everyone involved in the study knows there are still major gaps in our information, and we need to build up capacity at the national and local levels to improve how data is collected and used.
[AS] Another issue in this tBrief is how information on SSF is often limited to showing its contribution to Gross Domestic Product (GDP). It is not a very good indicator to understand the real value of SSF. I know many people working on SSF agree with that, but how have you tackled this in the Illuminating Hidden Harvests report?
[NF] Yes, we have tried to move away from GDP, but it remains a widely used indicator in most countries, so it is difficult. One of the ways we have tried to expand the attention from GDP to other functions of SSF is by really focusing on the nutritional value of SSF. It is the contribution the sector makes to food security that is something we really want to emphasise. Of course, a lot of the important data on SSF remains the same; how many people are involved, how much fish is produced and what is the economic importance. But we recognise that data needs to be more transdisciplinary. One of the new areas we are looking at relates to governance. So the report has a chapter that considers some priority issues, including whether SSF gain preferential access to fish and also whether there are exclusive zones for small-scale fishers. Gender is also a critical theme throughout the work, as we know that women play a vital role in the sector but are particularly hidden in official statistics and policy processes.
[AS] You mention gaps in data. What are the most glaring ones?
[NF] One area where we tried to get more information is subsidies, but we were not successful. It is still a difficult subject to get reliable information on. I think another challenge we face is having data on a local level, as opposed to just national level data which often misses important local realities. We have been successful to some extent on that, but much more needs to be done. Also I think data on fish exports from SSF is quite limited. But there are some other issues I would like to mention. One of these is that the FAO is developing a database on national legislation relevant to SSF. The FAO has been operating a database on legislation for many years, and we are designing a component of this dedicated to SSF. This should be useful in helping us and others look at how national legislation aligns with international commitments and agreements.
[AS]: That sounds important. One of the things we are learning at the FiTI is that legislation of fisheries is often surprisingly hard to find online, and therefore it may not be very accessible for people in the small-scale sector. But on the issue of national legislation, another big issue for next year will be following up on the Voluntary Guidelines for Securing Sustainable Small-Sale Fisheries. These were an amazing achievement, but how far have they been implemented? Do you think IYAFA 2022 can give a good push for more success?
[NF] Yes. The SSF Guidelines are going to be a key theme for next year and I'm hopeful that a lot more attention will be given to them. In terms of monitoring their impact, the FAO has been doing a lot with other organisations to look at how the SSF Guidelines have been implemented. But it is a complicated subject, because the SSF Guidelines are so detailed and comprehensive. There have been efforts by a global network of social movements to develop recommendations for how these guidelines can be monitored. The FAO is also working on a standardised scoring system to measure how far countries are in meeting the SSF Guidelines, but it is challenging work. We have a new approach for a Monitoring, Learning and Evaluation Framework for the SSF Guidelines implementation that is in the pilot stage, so hopefully we will see good results from that soon. That is going to be important as we see more countries develop National Plans of Action to implement the SSF Guidelines. People need to have tools to monitor improvements. Again, we also need to be sensitive about local variations. It is not always the case that countries implement policies consistently in different places.
[AS] Great. Hopefully some of the data the FiTI generates about transparency in countries can help with monitoring the SSF Guidelines. It is an important agreement for the FiTI as transparency is stressed as a duty of responsible fisheries. The FiTI is looking forward to next year as an opportunity to put SSF and the SSF Guidelines as a priority of transparency reforms. But, we have to stop here…. We hope to see you in Rome and good luck with all the work on IYAFA! Thank you, Nicole.
Nicole Franz is the Equitable Livelihoods Team Leader at the Food and Agriculture Organization of the United Nations (FAO), Fisheries and Aquaculture Division
Andre Standing is the Technical Advisor to the Fisheries Transparency Initiative (FiTI) and a researcher with the Coalition for Fair Fisheries Arrangements