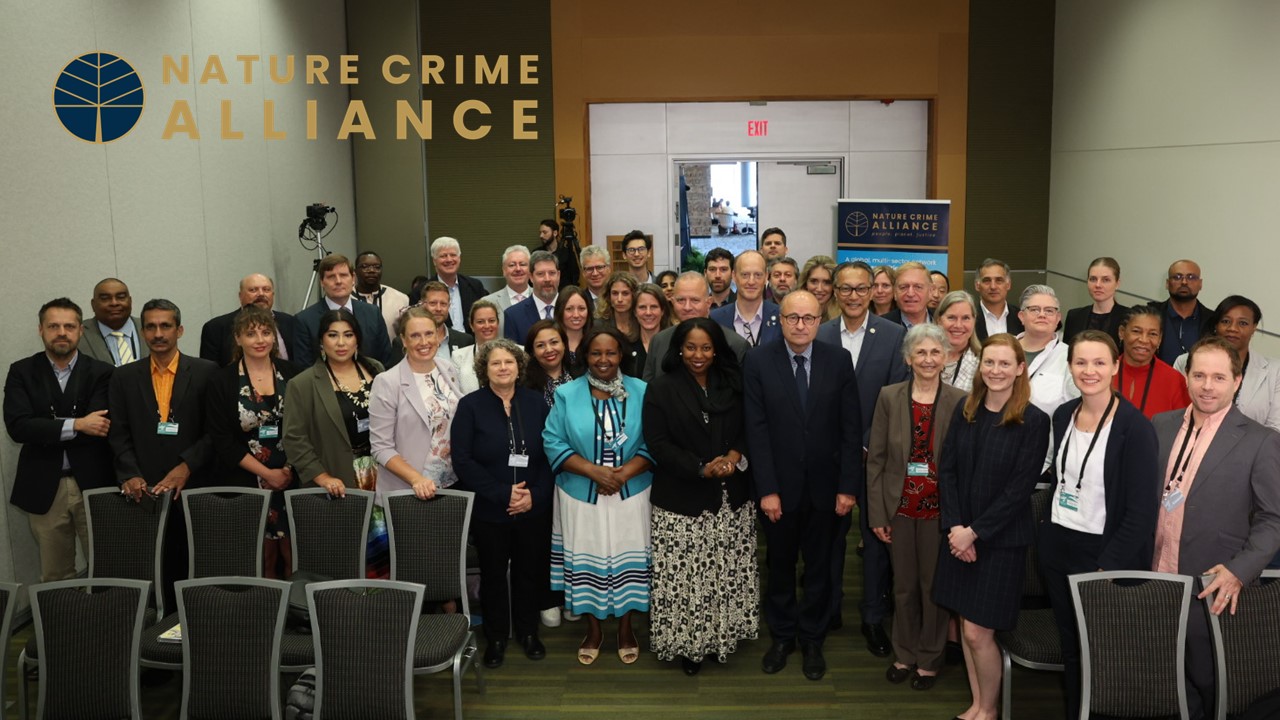 23 August 2023. The Fisheries Transparency Initiative (FiTI) announced today its founding membership in the Nature Crime Alliance, which was officially launched at an event at the Seventh Assembly of the Global Environment Facility (GEF). The Alliance is a new global, collaborative and coordinated effort to build bridges across disciplinary, geographic, and jurisdictional domains in the fight against nature crime, and the FiTI joins other esteemed organisations, such as the U.S. State Department, the Norwegian Ministry of Climate and Environment, the UN Office for Drugs and Crime (UNODC), the World Resources Institute (WRI), and others. 
The Nature Crime Alliance is a global, multi-sector network – consisting of governments and law enforcement bodies, civil society, donors, companies and financial institutions, as well as local communities – that seeks to raise political will, mobilises financial commitment, and bolsters operational capacity to fight nature crime and the other international criminal activities with which it converges.
According to Valeria Merino, Chair of the FiTI International Board "The Fisheries Transparency Initiative (FiTI) is proud to be a founding member of the Nature Crime Alliance, as we believe that crimes against nature and biodiversity are facilitated by poor governance of natural resources. This involves a lack of transparency, stakeholder participation and accountability. Confronting the multiple drivers of nature crime requires collaboration between governments as well as the support and active participation of the business and social sectors." Dr Merino also represents the FiTI in the Alliance's Steering Committee.
Although the FiTI was not established as a direct effort to fight nature crimes, the FiTI is convinced that the lack of government transparency is an underlying facilitator of illicit activities. Access to information has the power to prevent crimes; allow public oversight of government activities and prevent criminals from acting with impunity. Furthermore, access to credible and understandable information helps to change political debates about how governments function and for whose benefit.
Dr Merino added further that "We look forward to contributing to the Alliance's success by continuously advocating for multi-stakeholder collaborations and by supporting countries in developing, implementing, and advocating for policies and practices aimed at increasing government transparency in marine fisheries."
For a complete overview of all founding members of the Nature Crime Alliance, please refer to the 'Vancouver Statement on Nature Crime', issued on 23 August 2023.