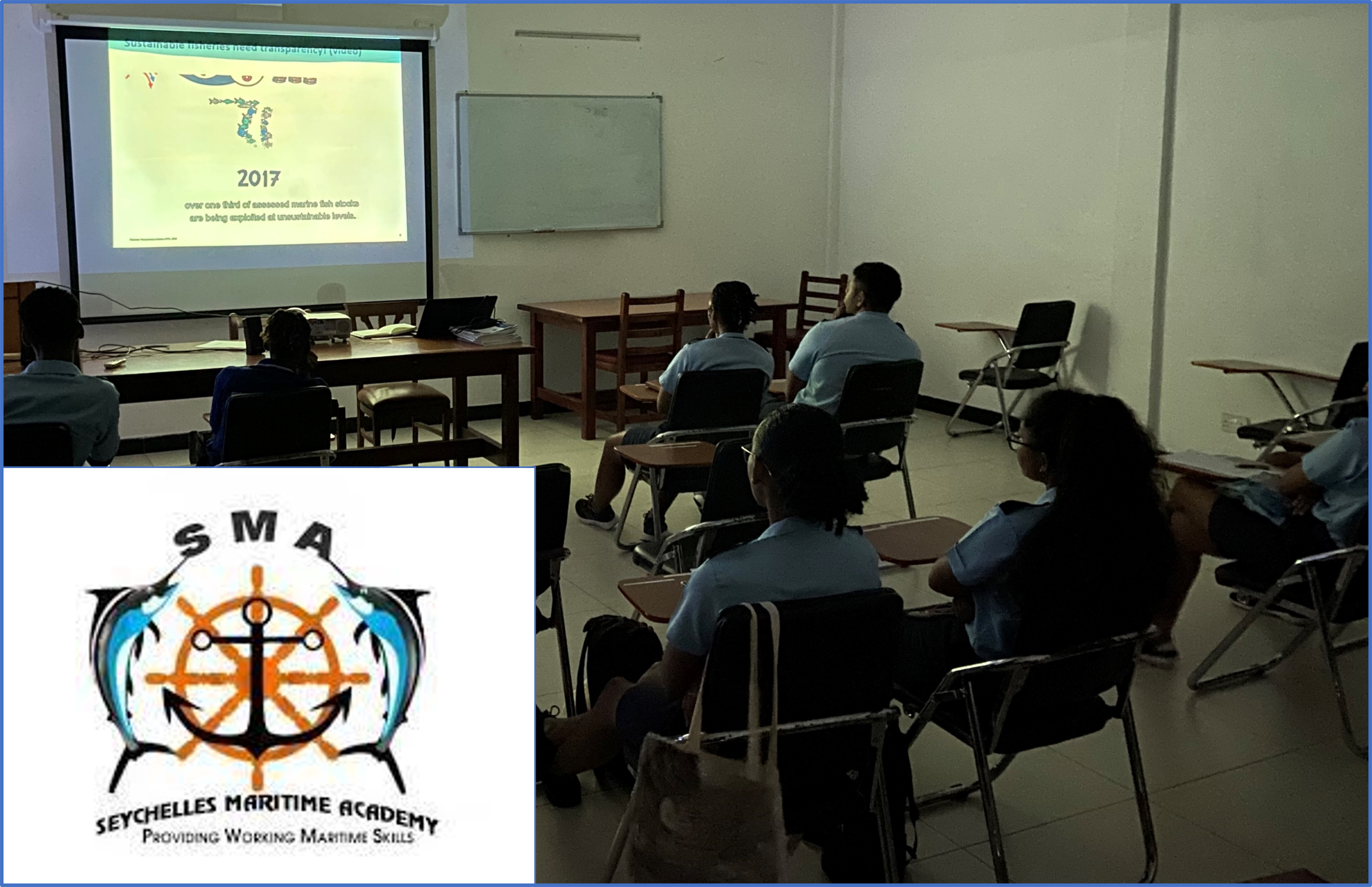 On Friday, 16 June, the FiTI International Secretariat engaged with young students of the Seychelles Maritime Academy on the objectives of the FiTI and why transparency in fisheries management is of relevance to their studies and future careers.
Two groups underwent the training session, namely a cohort of advanced learners in Fisheries Science and Technology as well as a cohort of part-time learners in the Sustainable Fisheries for Future Seafarers programme.
Represented by Will May, Regional Coordinator for the Western Indian Ocean, the FiTI International Secretariat quizzed students on their knowledge of a range of areas concerning Seychelles' fisheries sector using data taken from the country's latest (2021) FiTI Report. Questions covered key national legislation, the main types of fisheries, the number of foreign fishing agreements, the value of government subsidies afforded to the sector, and much more.
Students were then guided through the role of transparency as a catalyser for sustainable fisheries management before learning about the FiTI's multi-stakeholder approach to transparency and Seychelles' progress in implementing the initiative.
Finally, students were shown how in practical terms to use Seychelles' FiTI Reports to answer questions such as 'How healthy are our fish stocks?', 'How much is our government earning from the fisheries sector?', and 'Who is allowed to fish in our waters?' The FiTI International Secretariat handed over several copies of Seychelles' 2021 FiTI Report to be housed in the SMA library as a resource for student learning.