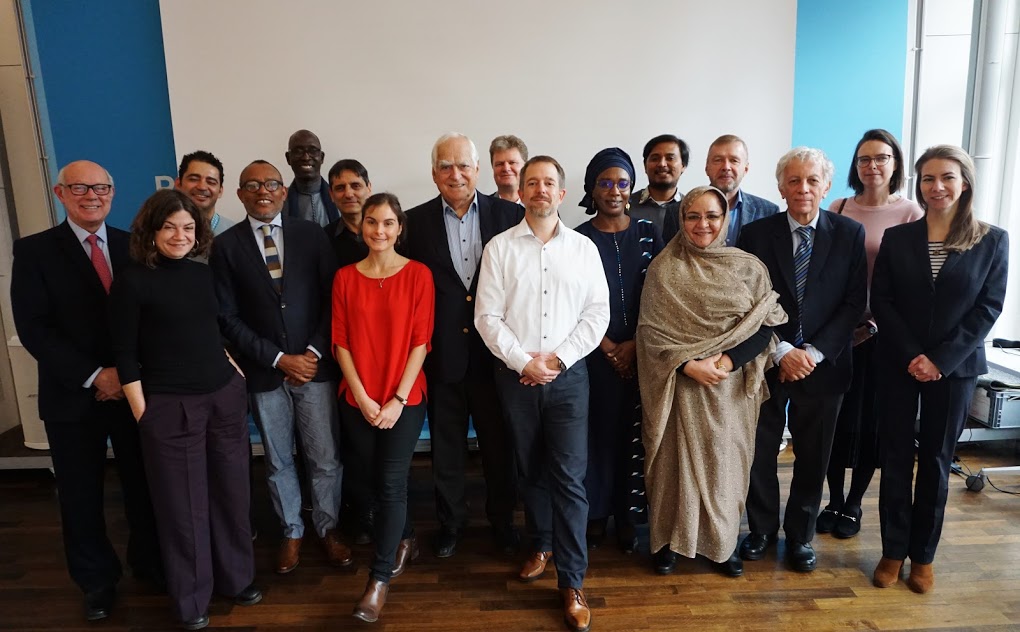 BERLIN – 12-13 December 2018. During its 5th meeting, the International Board of the Fisheries Transparency Initiative (FiTI) discussed the current status of the initiative and made a number of important decisions:
Mauritania becomes 1st Country to become FiTI Candidate Country. After veryfing the completion of all sign-up steps against the FiTI Standard – and requiring some modifications to be implemented within the National Multi-Stakeholder Group – the Board granted Mauritania the status of FiTI Candidate country. This made Mauritania the first country to reach this status. The completion of these sign-up requirements lays a strong foundation for Mauritania to embark on the next step of the FiTI process: compiling their first annual FiTI Report in 2019.
Seychelles reconfirmed as the future host country of the FiTI International Secretariat. At the 2018 "Our Ocean" Conference, the Vice-President of the Seychelles, H.E. Vincent Meriton, publicly committed to host the FiTI International Secretariat, starting April 2019. The FiTI International Board reconfirmed their willingness to move the headquarters of the FiTI to Victoria. Through this decision, the FiTI will become the first international transparency initiative with headquarters in the global South.
São Tomé e Príncipe joins the group of FiTI implementing countries. Mr. José Cardoso, guest representative from São Tomé e Príncipe conveyed the official commitment of its Government to implement the FiTI, with the objective to submit a Candidate Application to the FiTI in 2019. São Tomé joins Guinea, Indonesia, Nigeria, Senegal and the Seychelles, which are currently engaged in the FiTI sign-up step process.
Increasing engagement for fisheries transparency around the world. Interest for the FiTI has been growing in 2018, in particular in Africa (Côte d'Ivoire, Gambia, Ghana, Guinea-Bissau, Madagascar) and in Latin America (Peru). All through 2018, the FiTI International Secretariat has sought to catalyse this interest and materialise the engagement of further countries in the FiTI. In 2019, the FiTI International Secretariat will continue its outreach to increase the number of countries engaged in the initiative, based on the suggestions of the FiTI International Board.
Promoting the FiTI in 2019: outreach commitments. During the meeting, each FiTI International Board Member presented outreach activities that they are planning to conduct in 2019 to promote the FiTI. These activities will support the FiTI International Secretariat in promoting a global level playing field of transparency in fisheries and ensuring a sustainable financial foundation for the FiTI.
The comprehensive meeting report, including all decisions of the FiTI International Board as well as the outreach commitments for 2019, can be found here.