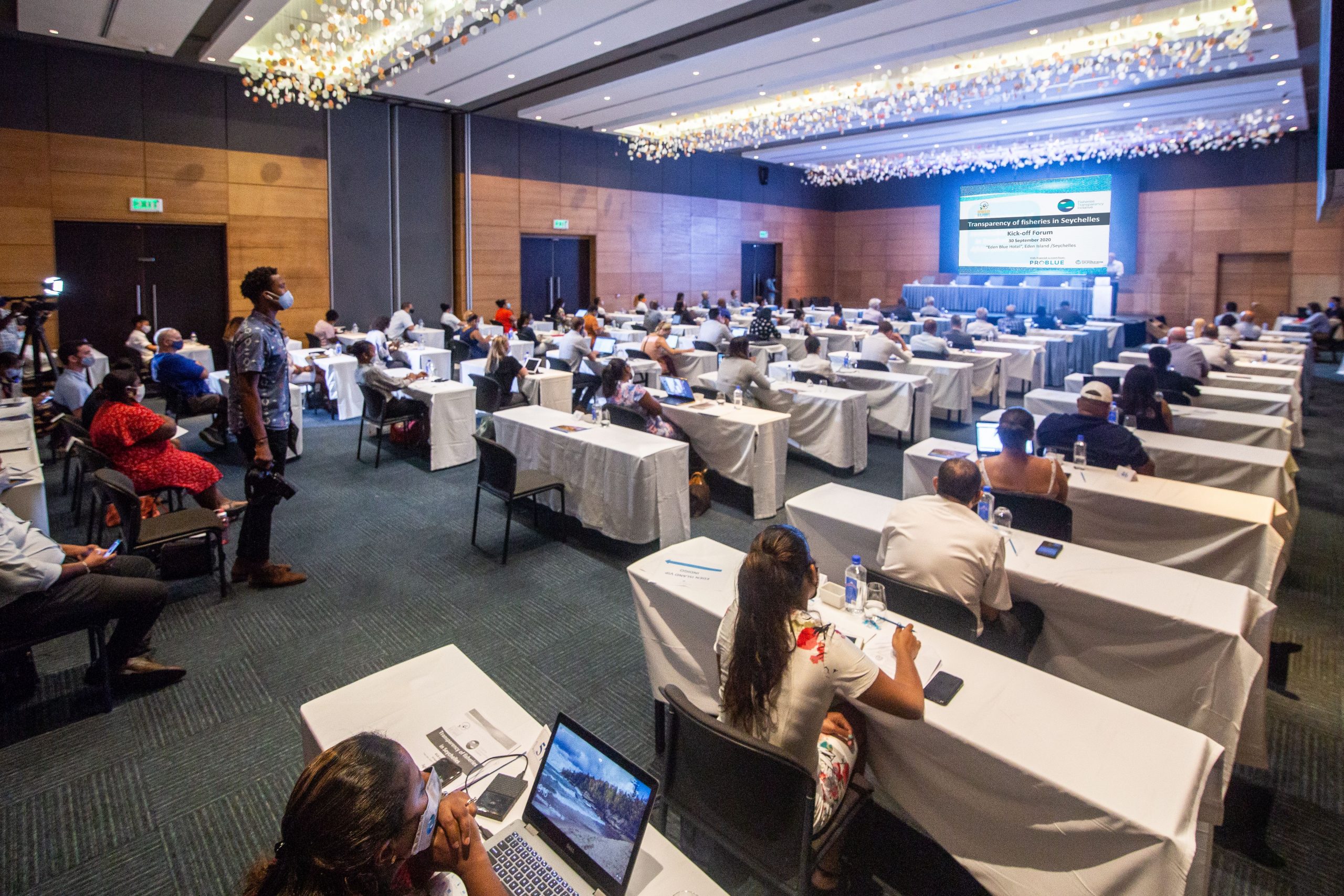 The 'Transparency of Fisheries in Seychelles' Kick-off Forum took place on 30 September 2020 at the Eden Bleu Hotel, Seychelles, supporting the country's current endeavours to compile its first FiTI Report.
This was the first of two forums organised by the Department of the Blue Economy and the FiTI International Secretariat, financially supported by the World Bank's PROBLUE multi-donor trust fund.
The main objectives were to stimulate debates on how fisheries information is provided to the public and to further increase awareness of the importance of fisheries for Seychelles.
Over 75 representatives from civil society, government and businesses attended the event. Representatives from relevant international organisations, such as the World Bank, the Indian Ocean Commission, the Commonwealth Secretariat and non-resident diplomatic missions were invited as well, but were unable to attend due to the current COVID-19 related travel restrictions.
---
---
The assessment of publicly available information in Seychelles is currently being conducted and is expected to be released as Seychelles' first FiTI Report in the 1st quarter of 2021.
A second forum will aim to present the findings of this report and discuss recommendations to further improve transparency.