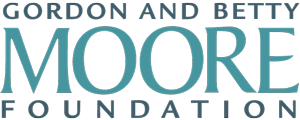 Victoria, 3 January 2022. The Gordon and Betty Moore Foundation and the FiTI signed today a 3-year grant (January 2022 – December 2024) to increase the public availability of fisheries management information and to promote an enabling environment that demands, understands, utilizes and incentivizes online government transparency.
The grant recognises that while fisheries might have been slow to catch on to the transparency wave, notable progress has been achieved over the last years in the global movement towards the public availability, accessibility and credibility of such information. However, in order to turn notable examples, such as in Seychelles and Mauritania, into a global norm, additional aspects need to be addressed, in particular:
Traditional 'good governance' approaches alone may not emphasise the importance (and political priority) that needs to be given to transparency to strengthen sustainable marine fisheries. Instead, transparency and open government data need to be more strongly linked to how transparency can improve government performance (e.g., enhanced revenue collection, reduced spending) as well as to market-based incentive schemes (e.g., seafood certifications and sourcing policies, sectoral investments and trade agreements).
In order to motivate governments to start a transformative journey in enhancing the availability and comprehensibility of fisheries management information, stakeholders need to have a general understanding of what information is already in the public domain and what is missing. Otherwise, government representatives might be reluctant to engage in such an initiative, often fearing negative public reactions or the impacts of opening up (unprepared) to public scrutiny.
Building on the solid foundation that the FiTI has been able to establish over the last 2 years, mainly due to the first grant provided by the Moore Foundation (#8722), the main focus of this new 3-year grant (USD 1,315,875, ID: #8722.01) is twofold:
Enhance the public availability of credible fisheries management information by:

Supporting 6 countries from Latin America and Africa to publish a total of 12 annual FiTI Reports. These reports are not only catalytic for building constituencies in the home countries themselves, but also as an influential means of stimulating healthy competition amongst fishing nations, of promoting better practices, and serving as an entry point for meetings and debates with other countries and international organisations that are interested but wary.
Continuing to increase the number of those countries fully implementing the FiTI Standard and of those initiating the process based on what they see their "neighbors" doing, in particular in Africa and Latin America.

Strengthening the global enabling environment for transparency in fisheries management by:

Conducting comprehensive online transparency assessments – what FiTI calls TAKING STOCK assessments – in ten countries, including the top five global wild capture producing countries. The intent is to provide a solid comparative baseline for government agencies, the private sector and civil society organizations in a given country to understand their current level of public information availability against the FiTI Standard, and to stimulate initial interest among national and international stakeholders in doing better. Such assessments can serve as an initial exercise in countries interested in joining the FiTI, but can also be used to motivate countries that have not yet expressed any interest in enhancing transparency in fisheries management.
Continuing to contribute to the global public debate on the importance of credible, publicly available information for sustainable fisheries management and good ocean governance, through the FiTI's already-established transparency briefing series, or tBriefs.
The Gordon and Betty Moore Foundation fosters path-breaking scientific discovery, environmental conservation, patient care improvements and preservation of the special character of the Bay Area. Visit moore.org and follow @MooreFund.