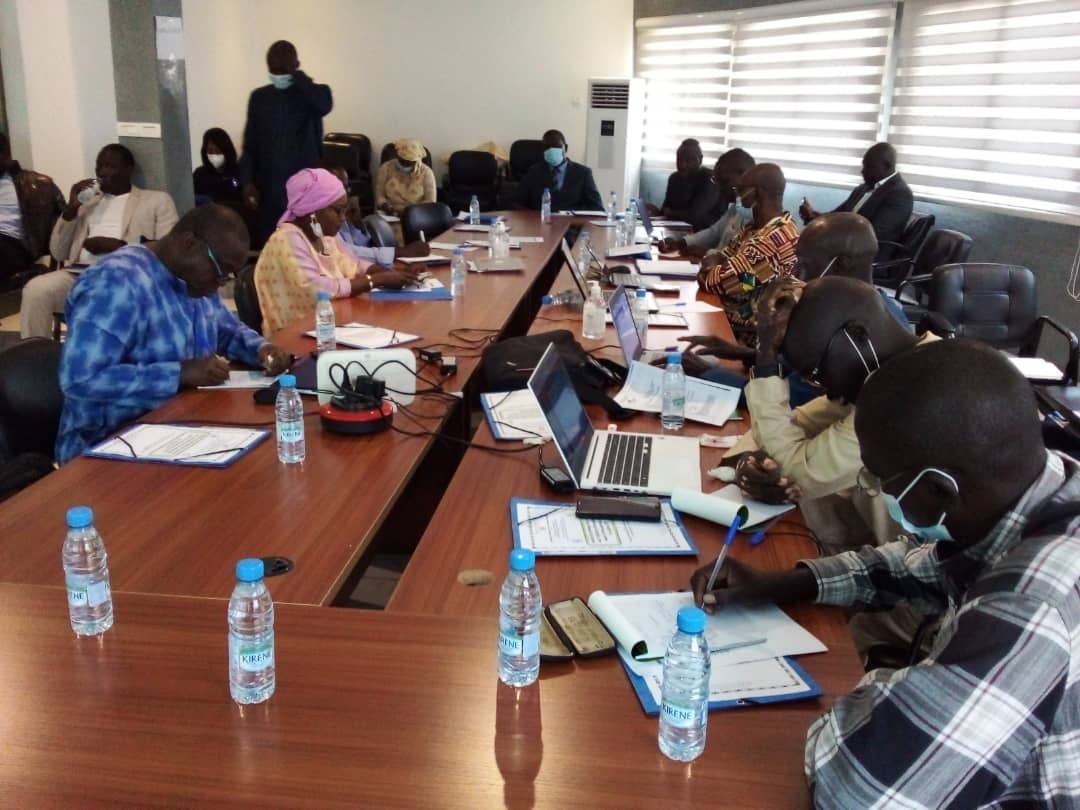 Dakar, February 3, 2022. – As part of the Fisheries Governance in Senegal (GPS) project, an awareness and experience sharing workshop on transparency in fisheries management was organized by the Regional Partnership for Coastal and Marine Conservation (PRCM), the Directorate for Fisheries Protection and Surveillance (DPSP) within the Ministry of Fisheries and Maritime Economy, and the Fisheries Transparency Initiative (FiTI).
The workshop highlighted that Senegal's fisheries sector is facing several challenges, including the lack of credible, accessible, timely and complete information on the sector as well as several weaknesses in fisheries statistics, e.g. the lack of accurate and reliable economic and social data. It was emphasised that this affects the capacity of national authorities to understand key issues and challenges of the sector, as well as to take appropriate measures to manage fisheries in a sustainable manner.
Participants of the workshop recognised that transparency is a prerequisite for informed public debate on fisheries policies as well as for achieving meaningful participation in fisheries decision-making. However, it was noted that despite the public commitment by Senegal's President Macky Sall to implement the FiTI in February 2016 (during the 1st International FiTI Conference in Nouakchott/Mauritania), several senior officials of the Ministry of Fisheries and Maritime Economy (MPEM) are still not familiar with the FiTI Standard as well as the benefits of transparency and multi-stakeholder participation in the management of Senegal's fisheries resources.
The objective of this workshop was therefore to familiarize national authorities of MPEM with the FiTI Standard in order to enable them to effectively support the finalization of the sign-up-steps of the country. The workshop was chaired by the Director of the DPSP.
The workshop also recalled the importance of sharing information with stakeholders to improve fisheries governance, the visibility of government actions as well as the fight against IUU fishing, and corruption. Furthermore, the rules and responsibilities that apply to countries joining the FiTI were also reviewed during the workshop.
Mrs. Khady Sané, Coordinator of the Fisheries Governance in Senegal (GPS) project, highlighted the importance of transparency in the governance of the sector and reiterated the commitment of the GPS to accompany Senegal in the finalization of the stages of accession to the FiTI. She also urged the national fisheries authorities to support the candidate application process of Senegal to the FiTI, which has become a necessity for the sector.