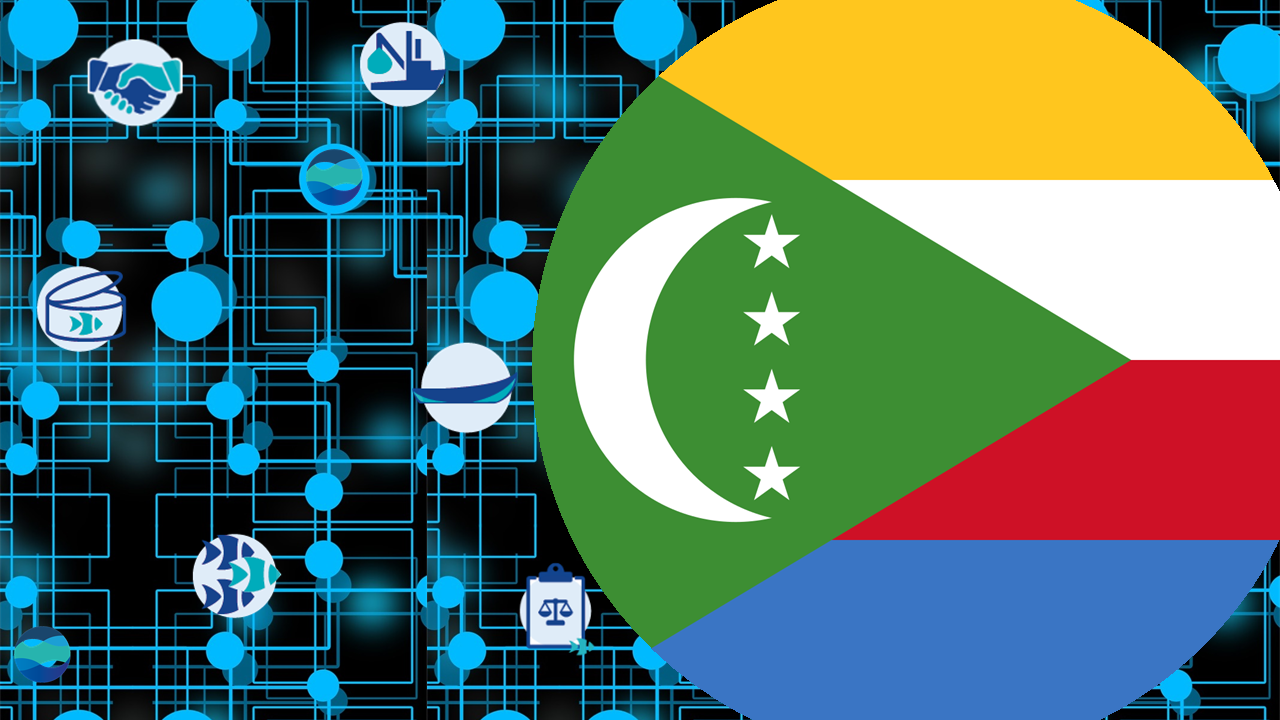 6 October 2021. The Fisheries Transparency Initiative (FiTI) announced today the start of its TAKING STOCK assessment for Comoros. As part of wider efforts to promote transparency in fisheries management across the Western Indian Ocean region, over the coming months the FiTI will conduct a comprehensive review of the type of information on Comoros' fisheries sector that is published on national government websites.
Based on the 12 thematic areas of fisheries management set out in the FiTI Standard, the TAKING STOCK assessment focuses on determining the public availability of information for 38 individual transparency elements, which each relate to an aspect of a country's marine capture fisheries. These elements range from the publication of national laws, fisheries management plans, and vessel registries to trade information, fisheries subsidies, and beneficial ownership.
These transparency elements are assessed against a number of qualitative disclosure criteria, including whether relevant information is freely available online, meets basic requirements, is easy to find and up to date.
The importance of transparency for fisheries management is of direct relevance for Comoros, a country in which marine fisheries support the livelihoods of thousands of households and significantly contribute to food security and nutrition. Fishing directly employs up to 15,000 people across the volcanic archipelago, with another 25-30,000 employed indirectly. Annual fish production is close to 17,000 tonnes, contributing up to 5% of national GDP.
Through the TAKING STOCK assessment, the FiTI seeks to support the Comoros' government to better understand the levels of online transparency across its marine fisheries sector, highlighting good transparency practices and where enhancement opportunities exist.
The assessment will also provide a sound basis of information to spark interest among various non-governmental stakeholders in Comoros and to serve as a foundation for capacity-building and communication endeavours.
"FiTI's TAKING STOCK assessment represents a powerful tool for fuelling public debates and informing all interested stakeholders in Comoros of the kinds of information that are already out there on government websites", expressed Will May, FiTI's Regional Coordinator for the Western Indian Ocean. "Likewise, it will also outline what is missing, according to the requirements of the FiTI Standard, and provide practical recommendations on how national authorities can continue enhancing the availability and comprehensibility of fisheries management information. We are really excited to get started with this important assessment," he added.
The findings of the TAKING STOCK assessment for Comoros will be compiled into a comprehensive assessment report, due for public release by mid of 2022. The Comoros' government will have the opportunity to comment on initial findings prior to final publication.
---
This 'TAKING STOCK: Online Transparency of Fisheries Management Information' assessment for the the Union of the Comoros is funded by a grant from Irish Aid for increasing transparency and multi-stakeholder collaboration in fisheries management among four Small Island Developing States (SIDS) in Africa: Cabo Verde, Comoros, Mauritius, and Sao Tomé and Principe.